Davis Bankruptcy Attorney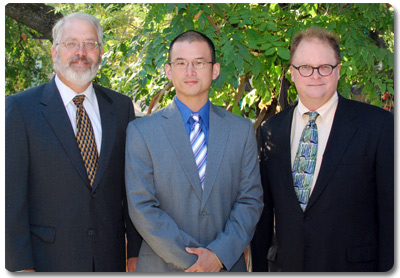 Representing Davis, CA and surrounding areas, Lungred and Reynolds, LLP provides experienced Davis, CA bankrupty attorneys for both debtors and creditors in individual and business bankruptcy cases, chapter 7, chapter 11 and chapter 13.
Located in Davis, CA, our office is convenient for residents of Sacramento, West Sacramento, Woodland, Winters and Vacaville, CA. We also have a field office in Fairfield, CA for our clients in Solano County.
Chapter 7. Chapter 7 is a liquidation type bankruptcy. This means that if the bankruptcy trustee appointed in the Chapter 7 case determines that there are unprotected assets, he or she sells those assets and distributes those funds to your creditors. Our experience and insight into bankruptcy practices allows you to make an informed decision before filing with the knowledge of what property, if any, might be at risk. In most Chapter 7 cases, the Debtor keeps all of his or her property. One of the best features of a Chapter 7 is that most cases are over and closed in a little more than three months.
Chapter 13. Chapter 13 is a reorganization type bankruptcy. Chapter 13 is a wonderful tool for saving your home if you have fallen behind on your mortgage payments. Under the right circumstances you can eliminate a second or third mortgage. Chapter 13 allows you to pay your creditors a percentage of what they are owed; in some cases that percentage is zero.
Chapter 11. Chapter 11 is a reorganization type bankruptcy. Chapter 11 is typically used to reorganize a business. Management remains in control and a settlement of debts is negotiated with creditors. We have been successful in reorganizing a variety of small and medium sized businesses.
Contact an experienced Davis Bankruptcy attorney today at (530) 297-5030. We will be happy to discuss your situation and options.